FLECTO VARATHANE: TOUGH ENOUGH TO SKATE ON!
When it rained a couple of Fridays ago, I took the opportunity to clean and reorganize the paint shed at work. That's where I found this wonderful lid for a gallon of Varathane floor finish by the Flecto Paint company, which I guess is now owned by Rustoleum. I can't even imagine a time when paint companies crowned young ladies titles like "Miss Varathane." SO COOL. I would be so excited to see rollerskating girls on top of paint cans again.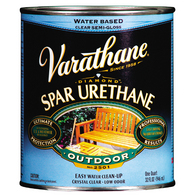 This is the paint that we use to top coat almost everything. Wah Wah. BORING.
1 Notes/ Hide
pornwithoutporn likes this
headexplodie posted this